March 29, 2018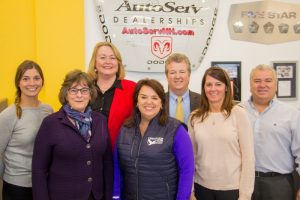 Spaulding Youth Center is honored to announce it was presented with a $50,000 pledge from AutoServ of Tilton. The funds will go directly to benefit Spaulding's programs and services. This generous pledge became a reality thanks to the long-term support of AutoServ Chief Executive Officer Dennis J. Gaudet, who served on the Board of Trustees for ...
Read More
Interested in Learning More About Our Vibrant Campus?
If you are interested in an insider's view of a day in the life of Spaulding Youth Center, we recommend visiting our online photo gallery or our video gallery. These are updated weekly so keep checking back for more great Spaulding moments!