September 9, 2021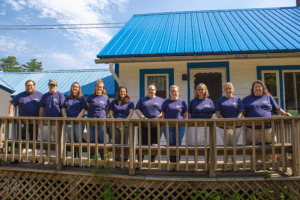 Northfield, NH – Spaulding Academy & Family Services (formerly Spaulding Youth Center) is pleased to announce the opening of a new building for its Community Based Programs staff and families. The Shaker House is located in Northfield, approximately two miles from campus. Services acquired the property several years ago, the house was renovated to fulfill the ...
Read More
Interested in Learning More About Our Vibrant Campus?
If you are interested in an insider's view of a day in the life of Spaulding Academy & Family Services, we recommend visiting our online photo gallery or our video gallery. These are updated weekly so keep checking back for more great Spaulding moments!