May 6, 2019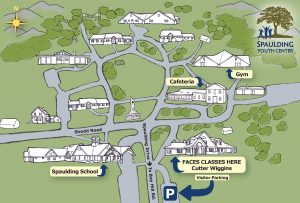 Spaulding Youth Center
will be hosting the Foster and Adoption Care Essentials (FACES) series on their
Northfield, NH campus beginning May 9, 2019. Offered by the Granite State
College Education & Training Partnership, the series is free and open to the public. Anyone who
may be interested in becoming a foster or adoptive parent can pre-register
online for one module ...
Interested in Learning More About Our Vibrant Campus?
If you are interested in an insider's view of a day in the life of Spaulding Youth Center, we recommend visiting our online photo gallery or our video gallery. These are updated weekly so keep checking back for more great Spaulding moments!