November 15, 2018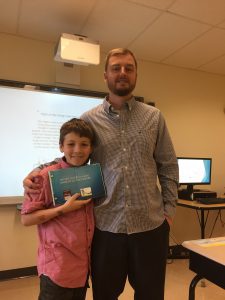 Spaulding Youth Center is pleased to announce the success of its annual Authors Tea, which celebrated the literary accomplishments of its students. Families and staff toured the classrooms and listened to students present their personal creations. Among the offerings were captivating fairy tales and creative comic book stories. Students in one classroom wrote about their ...
Read More
Interested in Learning More About Our Vibrant Campus?
If you are interested in an insider's view of a day in the life of Spaulding Youth Center, we recommend visiting our online photo gallery or our video gallery. These are updated weekly so keep checking back for more great Spaulding moments!