February 21, 2019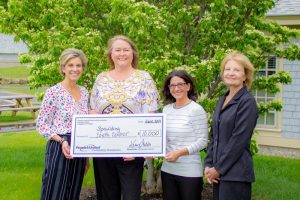 Spaulding Youth Center is thrilled to announce it has been honored with a grant of $10,000.00 from People's United Community Foundation, the philanthropic arm of People's United Bank, N.A. The grant will directly support Spaulding's residential program. Spaulding Youth Center's Residential Program focuses on therapeutically supporting children while fostering the fundamental philosophies of a family unit. ...
Read More
Interested in Learning More About Our Vibrant Campus?
If you are interested in an insider's view of a day in the life of Spaulding Youth Center, we recommend visiting our online photo gallery or our video gallery. These are updated weekly so keep checking back for more great Spaulding moments!