Through EChO, our classroom is New Hampshire's mountains, forests, lakes, ponds, rivers, streams, marshes and Spaulding Youth Center's beautiful 490-acre campus. With carefully-planned and designed activities as well as cutting-edge adaptive equipment and techniques, our students learn to embrace challenges and take positive risks in a variety of outside activities.
In warm weather, students enjoy swimming and learning to maneuver watercraft, such as a paddleboard, kayak, or canoe. Students can also complete a bicycle safety program to receive a biking license for use on the campus trails. Rock climbing and the ropes courses are other favorite EChO adventures and can be done almost year-round. In cold weather, students learn to snowshoe and cross-country ski through the miles of campus trails. When necessary, equipment is modified so that each child can access the same lesson as their peers. EChO staff work closely with Occupational Therapists, Physical Therapists, and Speech and Language Pathologists to provide wraparound support for students participating in these adventures.
Meet Our EChO Staff
Jason Sterner M.Ed.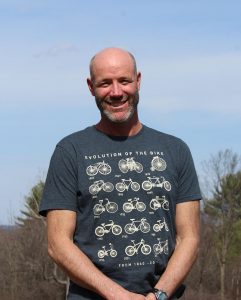 Jason Sterner has been the Outdoor Education Coordinator at Spaulding since 2000. He has worked as a rock and ice-climbing guide for EMS and an Adjunct Professor for the Adventure Education Dept. at Plymouth State University. He has also worked as a challenge course builder for Project Adventure and an instructor for Outward Bound.
Education
M.Ed. Adventure Education, Plymouth State University
BA. English Lit, University of Colorado at Denver
Certifications and Professional Organizations
Wilderness First Responder, Stone Hearth Open Learning Opportunities. Recertification, November 2015
Lifeguard Certification, American Red Cross, Recertification, May 2016
Top Rope Site Manager Certification, American Mountain Guides Association, June 2006
Rock Instructor Course, American Mountain Guides Association, June 2002
Level II Practitioner, Professional Crisis Management Association, November 2016
Advanced Skills and Standards Certificate, Project Adventure, September 2007
Water Safety Instructor, American Red Cross, May 2014
Adventure-Based Counseling Certificate, Project Adventure, November 2006
Level 2 Stand up Paddleboard Certification, American Canoe Association, May 2016
Swift Water Rescue, American Canoe Association, 2003
Association for Experiential Education Member, Presenter, April 2017
Level 2 Challenge Course Priactioner Certification, High 5 Learning Center, May 2018
Level 3 Challenge Course Manager Training, High 5 Learning Center, April, 2018
Jessie Munroe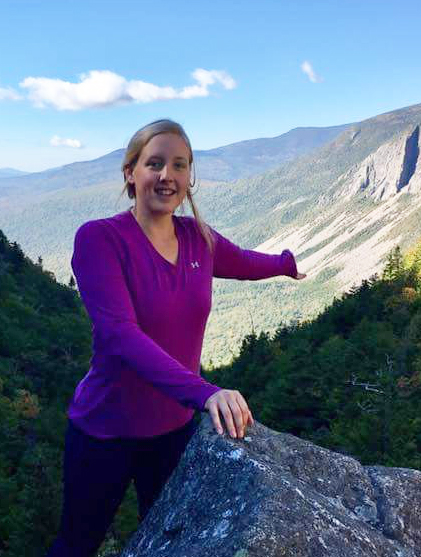 Jessie Munroe is our newest member of the EChO Department at Spaulding Youth Center. She has worked as the Student Orientation Adventure Program and White Mountain Orientation Coordinator at Plymouth State University. She has also led groups in hiking, kayaking, snowshoeing and stand-up paddle boarding as an Outdoor Discovery School Instructor for L.L Bean.
Education
BS in Adventure Education, Cum Laude, Plymouth State University
Certifications and Professional Organizations
Wilderness First Responder, SOLO Schools, November 2017
Association of Outdoor Recreation and Education, November 2013
Level 2 Challenge Course Practicioner Certification, High 5 Learning Center, May, 2018
Lifeguard Certification, American Red Cross, April 2018