October 3, 2022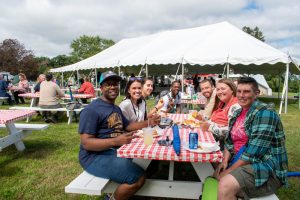 The employees of Spaulding Academy & Family Services recently enjoyed an afternoon of food, games, and relaxation during the organization's annual Staff Appreciation event. More than two-thirds of the total number of employees – approximately 205 people – attended. The event overlapped multiple shifts so that staff members on the Academic, Residential, Community Based, ...
Read More
Interested in Learning More About Our Vibrant Campus?
If you are interested in an insider's view of a day in the life of Spaulding Academy & Family Services, we recommend visiting our online photo gallery or our video gallery. These are updated weekly so keep checking back for more great Spaulding moments!