January 30, 2020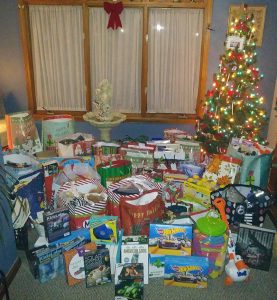 Manchester, NH – Spaulding Youth Center is happy to announce that Laurie Ann Mayhew Aesthetics & Reiki Practice, based in Laconia, New Hampshire, donated a holiday gift tree to Spaulding Youth Center. The tree was filled with items directly requested by Spaulding students in anticipation of the holiday season.
Laurie Ann Mayhew is a licensed esthetician ...
Interested in Learning More About Our Vibrant Campus?
If you are interested in an insider's view of a day in the life of Spaulding Youth Center, we recommend visiting our online photo gallery or our video gallery. These are updated weekly so keep checking back for more great Spaulding moments!