June 19, 2019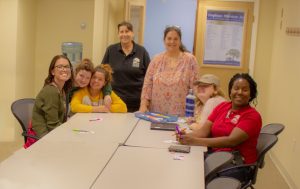 Northfield, NH – Spaulding Youth Center is pleased to announce it will continue to offer programming through Girls, Inc. of New Hampshire as a weekly after‐school educational program specifically designed for female residential students. The Girls, Inc. experience consists of people, an environment, and programming that, together, empower girls to succeed. Trained staff and volunteers build ...
Read More
Interested in Learning More About Our Vibrant Campus?
If you are interested in an insider's view of a day in the life of Spaulding Youth Center, we recommend visiting our online photo gallery or our video gallery. These are updated weekly so keep checking back for more great Spaulding moments!