May 11, 2017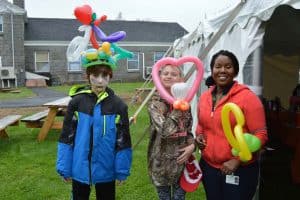 Northfield, NH – Spaulding Youth Center was proud to serve as the host location for the sixth consecutive year for the 11th Annual National Foster Care Month Celebration on Saturday, May 6th. The celebration was planned and presented by the New Hampshire Division of Children, Youth and Families (DCYF) in cooperation with Wendy's Wonderful Kids, ...
Interested in Learning More About Our Vibrant Campus?
If you are interested in an insider's view of a day in the life of Spaulding Youth Center, we recommend visiting our online photo gallery or our video gallery. These are updated weekly so keep checking back for more great Spaulding moments!