Foster and Adoptive Care Essentials (FACES)
January 23, 2020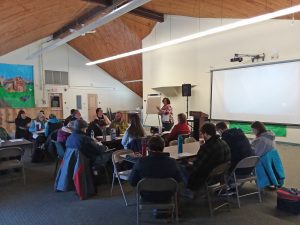 Each January through March, Spaulding Youth Center hosts the Foster and Adoptive Care Essentials (FACES) training, a series of free workshops through Granite State College Education & Training Partnership. Anyone interested in becoming a foster or adoptive parent or are a relative caregiver are welcome to attend. These courses are required to become a licensed foster parent.
Interested in Learning More About Our Vibrant Campus?
If you are interested in an insider's view of a day in the life of Spaulding Youth Center, we recommend visiting our online photo gallery or our video gallery. These are updated weekly so keep checking back for more great Spaulding moments!