Arts Festival
June 07, 2019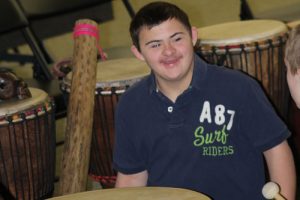 The annual Arts Festival is one of the favorite special events on campus and provides an opportunity for everyone to participate in a true arts integration project. Since the preparations extend over several months, the Arts Festival provides teachers an opportunity to weave the theme and concepts into the classroom for maximum impact. The students' hard work culminates with the Arts Festival each May.
Interested in Learning More About Our Vibrant Campus?
If you are interested in an insider's view of a day in the life of Spaulding Youth Center, we recommend visiting our online photo gallery or our video gallery. These are updated weekly so keep checking back for more great Spaulding moments!