Annual Employee Appreciation
August 21, 2019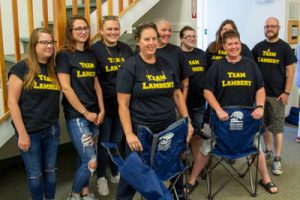 Our employees are our most valuable asset so we celebrate our staff each August with activities on campus. For one of these activities, Spaulding Youth Center hosts a staff appreciation celebration to recognize those with milestone anniversaries of 5, 10, 15, 20, 25, 30 and 35 years. We are proud of our staff and longevity achievements – our most tenured employee celebrated 42 years in 2016!
Interested in Learning More About Our Vibrant Campus?
If you are interested in an insider's view of a day in the life of Spaulding Youth Center, we recommend visiting our online photo gallery or our video gallery. These are updated weekly so keep checking back for more great Spaulding moments!