Dear Friends of Spaulding Youth Center,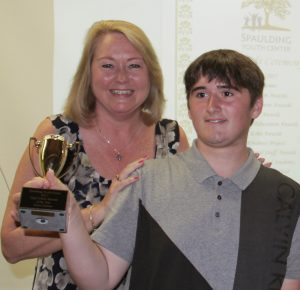 The past year has brought so many exciting changes and these wonderful evolutions have spurred further advancements on campus, across departments, within staff, and of course, with positive outcomes for the children we serve.
Our strong executive leadership team welcomed several talented and inspired additions to join our ranks and continue enhancing the programs and services offered by our organization. In January 2017, Susan proudly joined Spaulding Youth Center as CEO & President. The organization's mission, rich history and exciting future are extremely compelling along with the opportunity to serve children and families across New Hampshire and beyond its borders who so desperately require our help. Soon after, we were fortunate to find and attract an experienced financial leader in Todd Emmons and a proficient clinical leader in Robin Raycraft to guide our continued clinical evolution. Just after the close of our fiscal year, we also added Cheryl Avery as Director of Development and Community Relations who will play an instrumental role in enhancing partnerships and stewarding fundraising. Among other strategic employee placements, these additions to an already stellar leadership team proved exceedingly valuable to Spaulding Youth Center in the second half of fiscal year 2017. We anticipate this value will continue to grow exponentially as the entire team implements our long-term goals.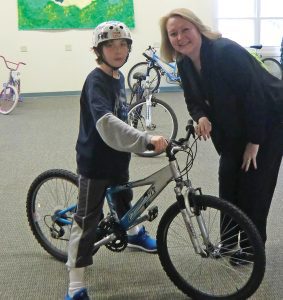 To improve and enhance employee teamwork and communications across departments, the executive leadership team introduced many new initiatives on campus. One example of these initiatives is our quarterly staff meeting. During these assemblies, staff members are briefed on recent developments from the executive team leadership, including program changes, department updates, financial outlook, campus operations, human resources and other important news. To close these meetings, we present the new Spaulding Spirit Award to a peer-nominated recipient for the most recent quarter. You can read more about this award and 2017 award winners in the Staff Achievements section of this annual report. With the close of the fiscal year, Spaulding Youth Center achieved another strong step forward to modernize our organization. As of July 1, 2017, Spaulding Youth Center and Spaulding Youth Center Foundation merged and will henceforth operate as Spaulding Youth Center. Not only did this successful merger eliminate the need for our organization to support two 501(c)(3) nonprofits, but it also enabled a reduction in unnecessary administrative costs and efforts. Spaulding Youth Center proudly retained the legal authorization to continue the use of both Spaulding Youth Center Foundation and Daniel Webster Legacy Society as they are a part of our esteemed history and future.
Of course, the children and their successes are at the very heart and core of everything we do here on campus. Many of our educational and fun events, holiday happenings, and other exciting accomplishments are included in the pages of this annual report, but we invite you to visit our website at SpauldingYouthCenter.org to learn more about all that we do on campus to create a strong and active intensive, therapeutic environment. The work is demanding and rewarding and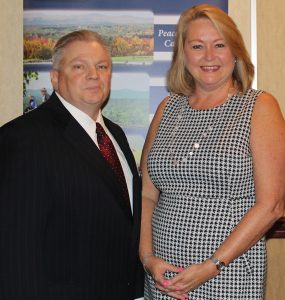 many days, when watching the children playing outside on our beautiful campus, we are humbled by all that our wonderful staff and exceptional children accomplish each day. They truly live by our guiding principle that every child deserves a childhood.
We warmly thank you for your support over the past year to help us foster success for our children and youth and their families. Without your continued consideration and financial support, we could not provide the superior educational, residential, clinical treatment and community-based services to help these children achieve the lifetime of success they deserve.
With gratitude,
Susan C. Ryan, CEO & President
Michael F. Ventura, Chair, Board of Directors