Each child who arrives at Spaulding Youth Center is unique and their journey to individual success can have very different paths. Even if the trail is clear, the first steps toward success are often the most difficult to begin. Below are a few student stories that show that success can be achieved with Spaulding Youth Center programs and services.
18 Months for 180 Degree Improvements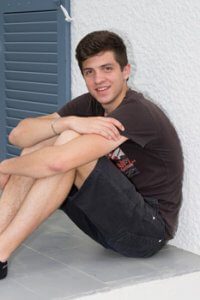 Josh* came to us in January 2015 after his primary caregivers passed away and his mother was left struggling to care for him. Before his admission to Spaulding, Josh was unable to complete ADL's independently and struggled to express himself appropriately. Additionally, his father had been unable to have contact with or see his son for the first 14 years of his life due to family disagreements and difficulties. After approximately 10 months and lots of diligent work with the family and at Spaulding, Josh was able to complete his ADL's independently, was having successful home visits with mom, had met his father and was communicating with him weekly, and had reduced his behavioral excesses to almost zero. By July 2016, Josh successfully completed our program and has transitioned to live with his father.
Finding a Forever Home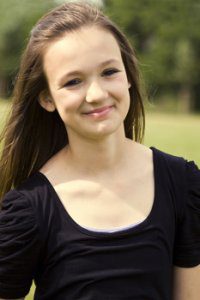 Lisa* is a 12-year-old young girl who has been a topic of many conversations at all levels of the organization since her admission to Spaulding Youth Center. Though she was placed by DCYF, she is originally from Maine and there was significant uncertainty regarding who would pay for her services at Spaulding Youth Center. Lisa has a larger than life personality and is instantly engaging despite a difficult history of abuse and neglect. Lisa previously found her forever home, until her adoptive mother passed away just over a year ago. Since then, her future has been uncertain. However, she has found a supportive network of staff at Spaulding Youth Center. In addition, she has also found a stable and loving foster home. Lisa transitioned to this home in the past few weeks and is doing well.
Behavior Concerns Overcome Therapeutic Goals and Family Therapy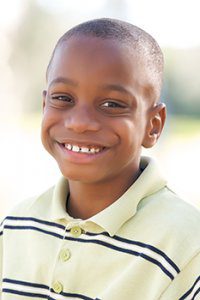 Andrew*, an 11-year-old young man, has graduated from our residential setting and is being discharged to his home. Andrew has a history of ADHD and Oppositional Defiant Disorder. He has a history of three inpatient psychiatric hospitals prior to coming to Spaulding Youth Center in 2013. At that time, behavior concerns included physical aggression (kicking, biting, and hitting), throwing objects, making verbal threats, and prolonged tantrums in both the home and academic setting.
Since coming to Spaulding, Andrew has made significant progress in all areas of behavior and functioning. He has met treatment goals to have appropriate levels of behavior. He no longer has high levels of aggression or tantrums. He is a role model in his cottage and his peers look up to him. Andrew has worked very hard to achieve these goals and he has become a responsible and mature young man. Andrew's mother has participated in treatment and has learned new skills to manage his behavior. As a single parent, she has learned ways to access supports in her community. We are excited for Andrew to take this next step and see good things ahead for him.
* Names have been changed to protect the confidentiality of our students.